Raising the Standard of Care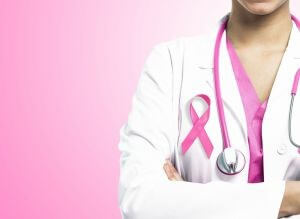 Biopsies are a necessary second step to ensure a correct breast cancer diagnosis. When a mammogram reveals a new mass, change in tissue or any other abnormality, a breast biopsy may be recommended to the patient.
In the United States, more than a million surgical breast biopsies are performed annually. Only around 20% of those samples are malignant. A state-of-the-art biopsy technique has proven to be highly effective without the common risks of infection and scarring that come with open surgical biopsies.
Breast cancer screenings in Paris, Illinois include stereotactic breast biopsies. This less-invasive method of obtaining tissue samples needed for diagnosis is an outpatient procedure, needs only local anesthetic and takes a short amount of time. Recovery time is minimal, though a rest period of 24 hours after the biopsy is recommended. This procedure leaves no stitches or scar tissue and has no effect on future mammograms. The findings are quickly available and discussed with the patient by her doctor as soon as possible.
Stereotactic breast biopsy is considered the standard of care in advanced medical centers. Paris Community Hospital/Family Medical Center provides this procedure as part of our women's health program. Along with the latest technology in breast biopsies, PCH/FMC provides other breast health services including digital mammography, dietician services, physical therapy, lymphedema therapy, social services and pastoral care, and a cancer support group.
To take advantage of any of our women's health services, call Paris Community Hospital at (217) 465-CARE (2273), or contact your primary care provider. The PCH/FMC Radiology Department has received the gold seal of accreditation in mammography from the American College of Radiology (ACR) for its high level of image quality and patient safety.