Recognizes Eye Injury Prevention Month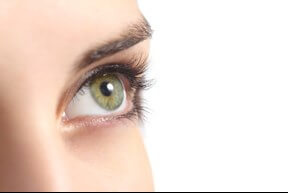 Our eyesight is a precious gift that we unconsciously guard – turning and shielding our eyes from things that threaten our vision. During Eye Injury Prevention Month throughout July, we pause to acknowledge the value of our vision. We at Paris Community Hospital recognize this month by offering the following facts and tips on protecting your vision:
Accidental eye injuries are one of the leading causes of visual impairment in the United States. More than one million people suffer an eye injury each year. Leading hazards for eye injury include sports accidents, fireworks, household chemicals, and workshop and yard debris.
Prevention is the most important step in protecting your eyes from injuries, and the precautions you should implement are simple. Wearing safety glasses is the first defense. Protective eyewear should be worn when:
Working with hammer and nails, power tools, chemicals, or anything that runs the risk of burning your eyes
Fishing – fish hooks are a common cause of eye injury
Playing sports that present the hazard of a blow to the eye – baseball is a high-risk sport for eye injury
Working in your workshop
Doing lawn work
Working on vehicles
About 90% of eye injuries could be prevented if appropriate protective eyewear was being worn.
If you live in a dry or windy climate, or for the winter months, it's a good idea to protect your eyes by using eye drops to keep them moist. And when you work at a computer, glance away often to give your eyes a rest and the opportunity to moisten themselves as you blink.
Sunglasses can prevent eye injury from the sun's damaging rays. Protect your eyes as you would your skin. Purchase and wear sunglasses that provide UVA and UVB protection. Broad-brimmed hats help shield your eyes from harmful sun rays, too.
Healthy eyes are an important part of our overall wellbeing. Annual eye exams are valuable for more than just our vision. Regular eye exams provide early detection of sight issues as well as screening for diseases including diabetes, high blood pressure, and other health-related issues.
Paris Community Hospital recommends that you regard all eye injuries as a potential emergency and contact your physician right away. Should you or your loved one suffer an eye injury, come in for immediate care. Eyesight is a precious gift, and we want to see you keep it.
When you need an ophthalmologist, Paris Community Hospital can help. Dr. Marcus Deranian does testing and clinic on Wednesdays, and performs surgeries on Tuesdays. For an appointment, call (217) 233-3101.