Horizon Health Supports Area Booster Clubs
Category: News
Posted On:
Horizon Health recently donated $770 to booster clubs at area schools. Checks were presented to Paris High School, Crestwood School, Mayo Middle School, Kansas High School, and Chrisman High School.
The funds were collected from discounted school sports physicals held at Horizon Health clinics this past summer. Each physical cost $20, with $10 donated back to the booster club of the student's choice.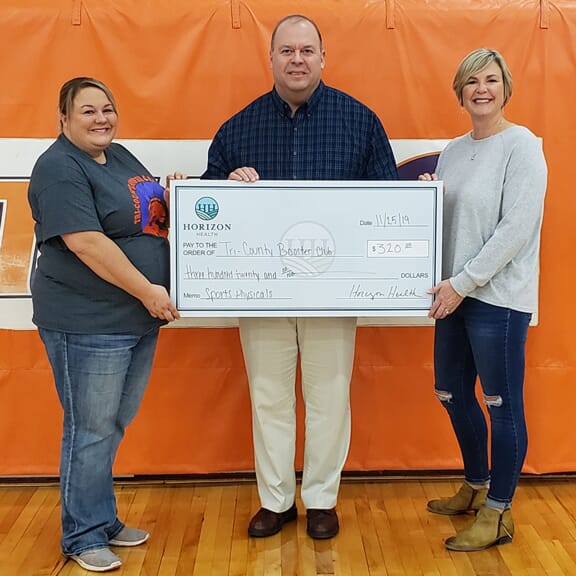 Horizon Health's Mike Harrison presents a check to Jodie Lee (left) and Tia Burnside of the Tri-County Booster Club.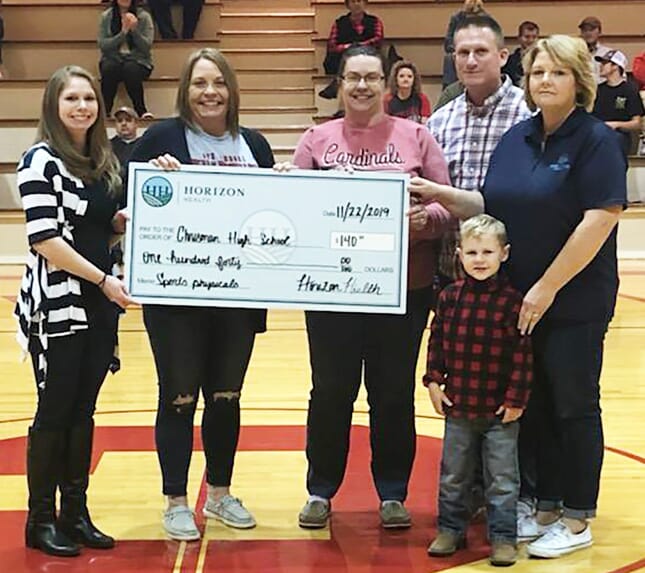 (From left) Kristina Gabbard, family nurse practitioner at Horizon Health's Chrisman Clinic, presents a check to the
Chrisman High School Booster Club. Also pictured (far right) is Janice Craig, licensed practical nurse at the clinic.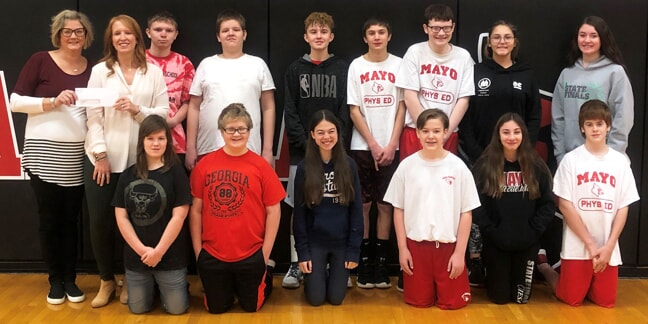 (From left) Stephanie Moody, Mayo Middle School Booster Club president, accepts a check from Erin Frank, marketing manager at Horizon Health.