Horizon Health Nurse Receives Dr. Phipps Scholarship
Category: News
Posted On: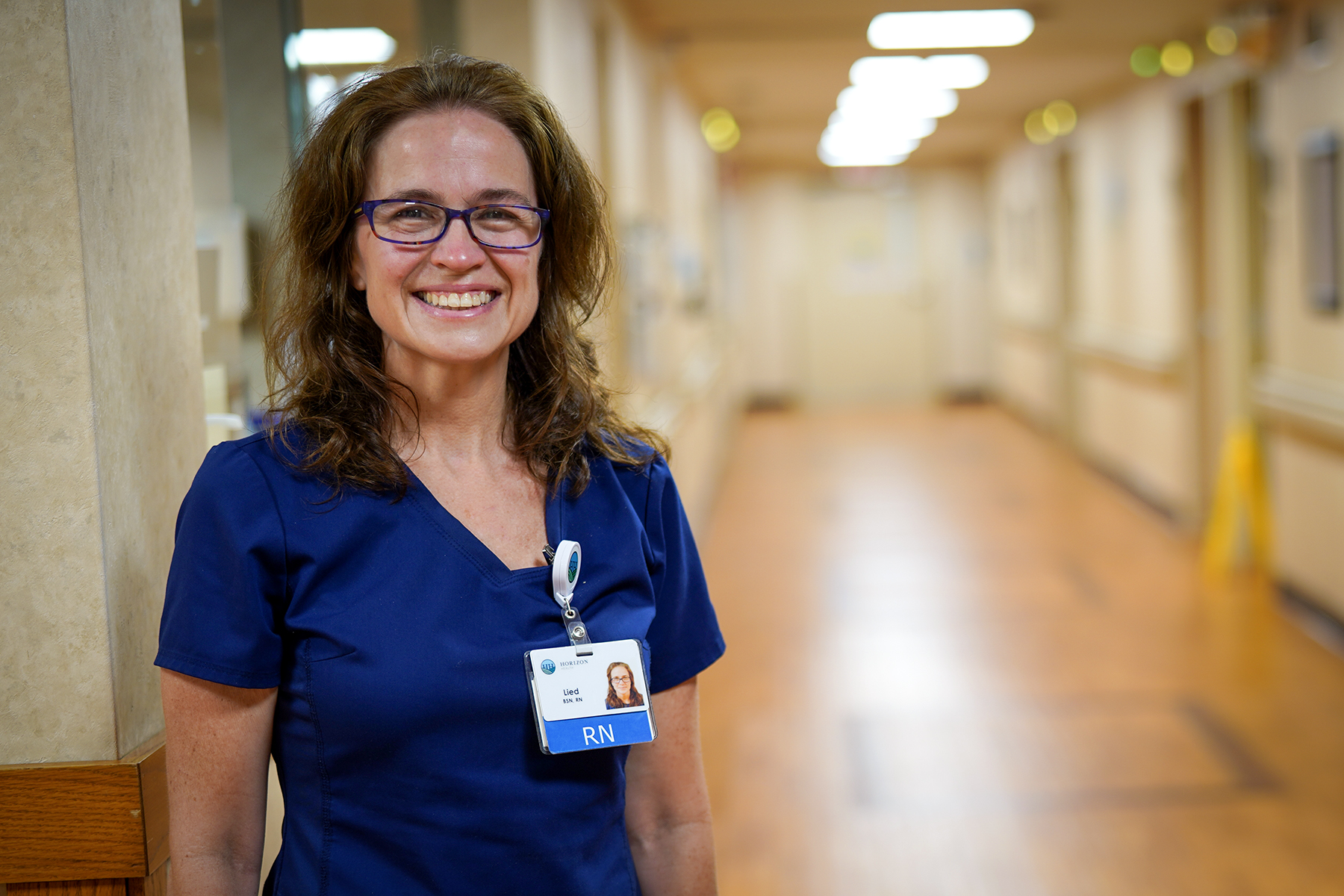 Lied Metcalf, of Paris, is the recipient of the 2020 Dr. Leland Phipps Memorial Scholarship. She is a registered nurse in the medical/surgical department at Horizon Health.
The $1,000 scholarship, made possible by the Carle Foundation, is awarded to a Horizon Health employee to further his or her education in the healthcare field.
"I have been a nurse for 15 years, and I love it," Metcalf said. "I like the mix of physical, emotional, and intellectual work. I have enjoyed many of the specialties in which I have worked, but I have been particularly interested and devoted to mental health."
A native of Minnesota, Metcalf earned a bachelor degree in linguistics from Tulane University where she met her husband, Stuart, a Paris native. Following the September 11, 2001 attacks, she said she "had a calling" to become part of the healthcare field and earned a bachelor degree in nursing from New York University. She and her husband are the parents of two children: a daughter, Ari, age 10, and a son, Calhoun, age 8.
Metcalf plans to become an advanced practice registered nurse in psychiatric and mental health. She has always enjoyed learning about mental health, teaching others about it, and treating mental health issues in patients with and without psychiatric diagnoses.
"I am becoming a psychiatric nurse practitioner because I am passionate about mental health. And, there is a great need in the United States and in rural areas like Paris, Illinois," she said.
Her goal is to work in a high-need, rural environment that allows a combination of face-to-face and telepsychiatry visits.
Metcalf's name has been added to the Dr. Leland Phipps Memorial Scholarship plaque that is on permanent display near the main entrance to Horizon Health. The plaque reads, "Time will never erase the work you have accomplished and the lives you have positively affected."
Dr. Phipps, a long-time Paris family medicine physician, died suddenly on May 22, 2017.