PCH Volunteers Award Scholarships
Category: News
Posted On: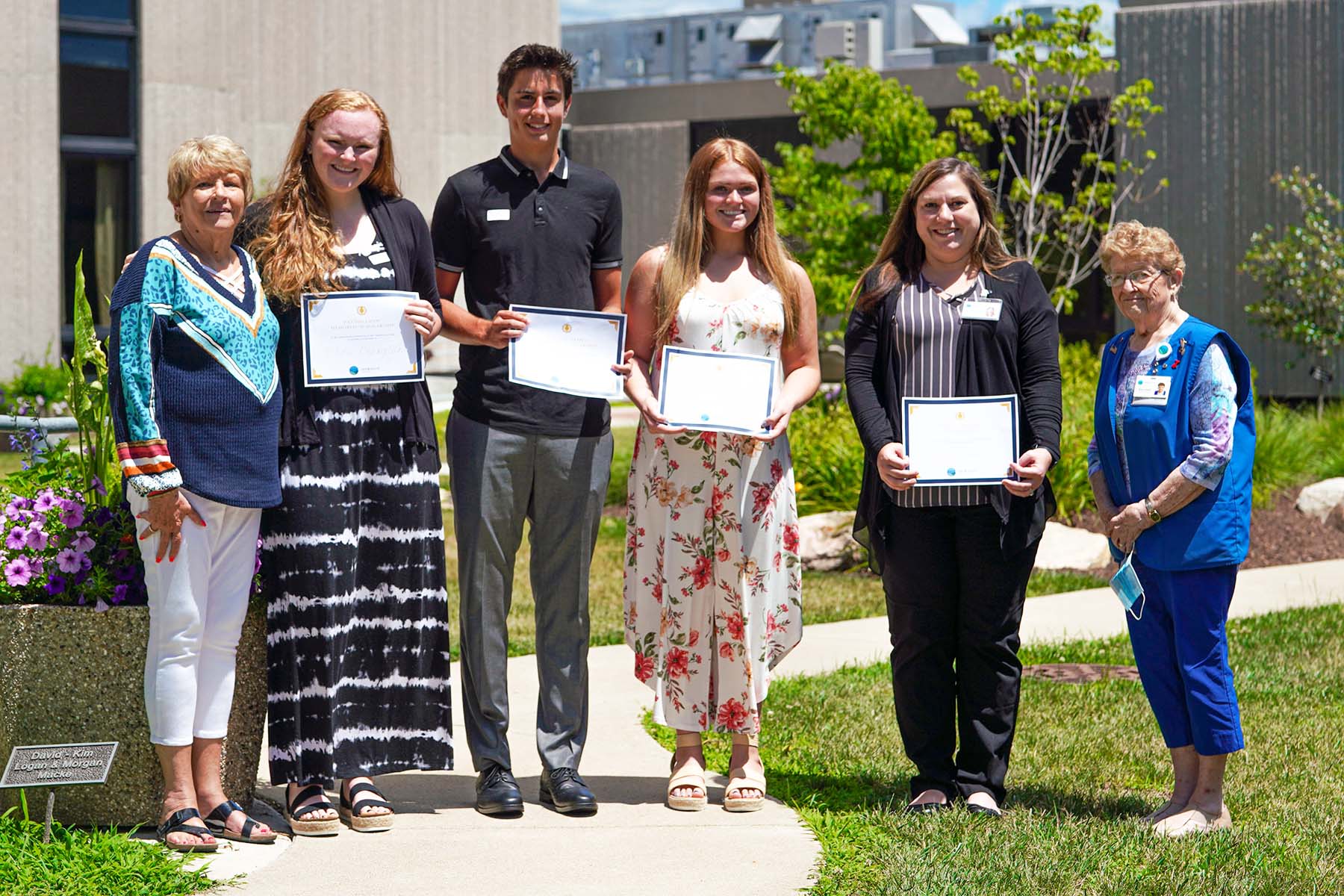 The Paris Community Hospital Volunteers have announced the winners of their annual healthcare scholarships for the 2020-2021 school year.
(Left to right) Carol Keller, scholarship committee chair; Kelsie Crampton, of Paris; Caleb Lawson, of Paris; Patricia Trammel, of Paris; Lacey Stults, clinic director at Horizon Health; and Rose Marie Ketner, scholarship committee member. Sharon Wacaser, scholarship committee member, is not pictured.
The PCH Volunteers and Horizon Health award annual scholarships to local students who are pursuing healthcare careers.