The nurse practitioner is in, and will see you now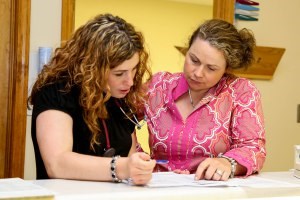 Did you realize that nurse practitioners are the major providers of primary care after physicians?
The role of nurse practitioner came to be in the mid-1960s as a result of a doctor shortage. A nurse practitioner is a registered nurse (RN) with advanced education and clinical training. These competent and caring medical professionals are qualified to meet the majority of healthcare needs for the patients they see. Nurse practitioners are proficient to diagnose and treat acute and chronic illnesses, admit and discharge patients from the hospital, make hospital rounds, prescribe medications, and order, perform and interpret diagnostic screenings.
Nurse practitioners focus on a wide range of practice specialties. You'll find nurse practitioners in hospitals, physician offices, and in their own private practices. Gaining more and more autonomy in this country, nurse practitioners provide the professional and personal medical care in a significant number of areas that are otherwise underserved by medical personnel. And as Baby Boomers continue to age, nurse practitioners will continue to have a critical role in healthcare across our nation.
Paris Community Hospital is proud to recognize our seven nurse practitioners who provide our community with qualified, competent care. Each one is a vital member of our medical team, ready to serve your health care needs, and a key to our success here at PCH/FMC. Get to know the nurse practitioners.