Guidelines for Diabetes Management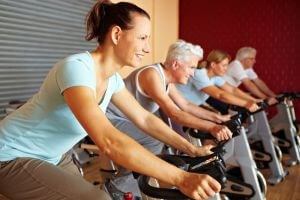 If you faced a threatening illness and were offered help, would you take it? That's exactly what the Diabetes Education Program in Paris, Illinois provides: a variety of diabetes care services, intervention techniques that will help you avoid becoming a Type 2 diabetic, professionals to help you manage your disease, and – with healthy lifestyle choices – halt the damaging progression of diabetes.
Paris Community Hospital provides services through our Diabetes Education Program, which is recognized by the American Diabetes Association (ADA). The program support self-management of your diabetes and offers guidance to those diagnosed with pre-diabetes. Services include:
Diabetes screening
Education from certified professionals
Nutrition counseling
Diabetic wound care
Three providers who are recognized by the National Committee for Quality Assurance (NCQA) –Leland Phipps, MD; Reid Sutton, MD; and Debbie Griffin, FNP-C, certified diabetes educator (CDE)
We work in cooperation with your doctor's referral, and the program accepts self-referrals as well. When you're concerned about your health, we're here to help you control it.
Controlling pre-diabetes is vital to avoiding Type 2 diabetes. Healthy lifestyle choices can help bring your blood sugar level back within normal range and protect you from the damage to your heart and circulatory system that comes with Type 2 diabetes. Choices that implement a healthy diet, a daily routine of physical activity, and maintaining a healthy weight go a long way in preventing the progression of this disease.
Screening is important, because often no symptoms accompany pre-diabetes. Left unrecognized and untreated, pre-diabetes develops into Type 2 diabetes with all its serious complications. But the good news is that this isn't inevitable.
Paris Family Medical Center presents our community with"We Care 4 U" health screenings at various times throughout the year. These discounted screenings include stroke, lung, heart/diabetic, and osteoporosis (bone) screenings. Participants choose which screenings they would like. Call (217) 465-2606, Ext. 228 for dates and more information.
When you have questions about your health and diabetes, call Paris Community Hospital's Diabetic Education Program at (217) 465-2606, Ext 4228.