January is National Blood Donor Month--Have You Donated Recently?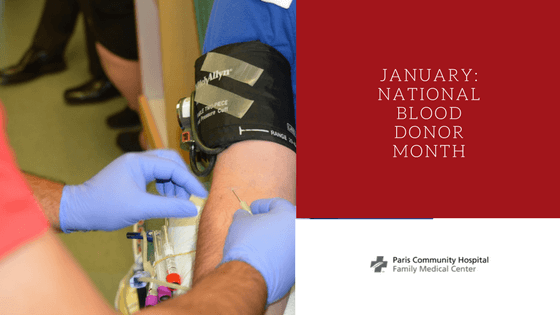 Since 1970, January has been designated as National Blood Donor Month in the United States. It's a time to increase awareness of the need for blood donations in every community in the country. It's also a time to encourage new donors to make their first donation.
Why should you donate blood this winter?
Blood Donations Decrease During the Winter Months
For many hospitals and donation centers, blood donations slow during the colder months.
Many regular donors are traveling for the holidays; others are suffering from colds or the flu, which prohibits donation. Additionally, donors face dangerous weather conditions that prevent them from giving.
Many donation centers also rely on students for a large portion of their blood donations throughout the year. The donation numbers dip significantly when schools are out of session during December and January.
Blood Donation Helps Multitudes of People
When you donate blood, you're helping give life to individuals with a multitude of illnesses and conditions:
Cancer patients
Victims of car accidents, shootings, and other accidents
Individuals with sickle cell anemia
Individuals with hemophilia
Women with complications during childbirth
Newborns with health problems
Individuals with kidney or liver diseases
There is a number of other conditions that necessitate regular blood transfusions. When you donate blood, you give others a chance at life.
Blood Donation Has Benefits for the Donor
Did you know that donating blood also has benefits for the donor?
In addition to helping save lives, each blood donation comes with a mini check-up. The nurse at your blood donation center will check your blood pressure, hemoglobin, pulse and body temperature. After you donate, your blood will be sent to a lab where it is tested for a number of diseases, including HIV and infectious viruses. If anything returns a positive result, you'll be notified immediately.
Another benefit of donating blood? A feeling of accomplishment and happiness. After all, you helped save lives!
Learn more about blood donation and how you can help your community by contacting your local Red Cross this winter.